Iphone Website Designing
In recent days iphones, an internet connected, multimedia GSM smartphone marketed by Apple Inc. has become the most popular buzz of excitement in the mobile world. It is because of its minimum hardware interface and its built-in-features that users are capable of navigating websites designed for bigger screens. Since people are switching from website surfing to iPhone technologies to fulfill their needs, business owners are developing sites for iPhones that are supported by the desktop browsers, to make the latest technology available to the multitudes.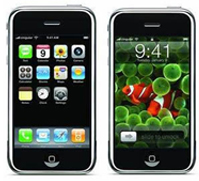 We Create Iphone Compatible Websites to Suit your Business Needs
With an unparallel proficiency and experience, we, at BrainPulse develop websites that integrates the newest technologies and can be operated natively on the iPhone. Whether you are looking to create a customized website or want to upgrade your site, we help you to leverage your site with our creative solutions that makes iPhone compatible. Our designers and developers have hardcore expertise and pay special attention to your requirements that includes the type of device that is displayed, the resolution, the features available and the color options. We are able to engage more functionalities and multimedia options while creating sophisticated websites, so that the users can achieve the ultimate satisfaction while surfing on mobile.
We Chiefly Focus On
Optimized images and minimum codes to allow fasted downloading of pages.
Clear designs with a perfect resolution necessary for the iPhone.
Valid W3C HTML/CSS enables a smooth functioning of your site.
Maximum accessibility and usability options available for all kinds of users.
An excellent technical support to help you with any kinds of issues.