Available Payment Methods @ BrainPulse
BrainPulse offers several currencies and payment options for you convenience. After you choose a service you are free to select any of the payment modes that suit you the best from the list specified below. Our transactions are fast, easy and secure. For details on payment by card or bank transfer kindly send an e-mail stating your preferred method.
Wire Transfer

Beneficiary Bank – Standard Chartered Bank
Branch Name: Brahm Datt Tower ,
Plot no K – 3, Sector 18,
Noida , UP – 201301

Account Holder: M/s Brainpulse Technologies Pvt Ltd
Beneficiary account Number – 53005027750
Bank's Swift Code: SCBLINBBXXX.
Pay By Credit / Debit Card

You can choose any of the below banks to transfer money online : HDFC Bank, Citi Bank, ICICI Bank,
IDBI Bank, UTI bank, Centurion Bank, Federal Bank, Bank of Punjab Ltd., Oriental Bank of Commerce.
Online Money Transfer
Pay by Paypal

You can make your payments through PayPal – it's fast, free and secure! The payment will be transfer as name of the following ID :
Pay by Money Bookers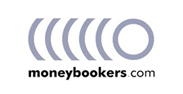 Moneybookers is the cheaper way to send money from worldwide. Secure and convenient online payments.You can transfer the amount to the following ID:
Pay By Cheque
You can deposit an amount through Cash/Cheque in favour of "Brainpulse Technologies Pvt Ltd" directly in :
ICICI Bank Account Number – 081605003277, Noida.
(IFSC Code – ICIC0000816 NOIDA – SECTOR 63)
Standard Chartered Account Number – 53005027750, Noida.
You can also send us a Cheque/Demand Draft in favour of
Brainpulse Technologies Pvt Ltd
C-102, Sector 65, Noida,
U.P-201301, India
Phone: 91-120-4730400 Ext. No.(01-99)
Fax : 91-0120-4730451
Cheque Pickup Service


Call on 4730400/401 and have your payments picked up from your door step. A nominal charge of Rs. 50.00 will be charged per pick up.
Note: Only applicable for Delhi,NCR.
Note: It is advised that once a client pays, Please mark a mail to billing@brainpulse.com & accounts@brainpulse.com with all your package/payment
details for the timely execution of your package.