Map Optimization
Highlight your Local Business on Google, Yahoo and Bing Maps
Today, when Search Engines have blatantly replaced Yellow Pages and Phone Directories, it has become inevitable for your business to be found on Google local business listings via Google Map optimization. BrainPulse helps your business getting listed and ranked on Google Maps (Google Local Business) along with other Local business search engines like Bing local and Yahoo! local business to help you generate high quality leads.
Why we do Map Optimization the best for You!
Our Search Engine Map Optimization specialists have in-depth understanding of the way the Maps algorithms work for different search engines, along with the factors employed to decide rankings of local business listings.
Your company website URL
Your correct contact details such as phone numbers, email addresses
Representative, eye-catching photos.
An engaging company description.
Identification of appropriate business category.
Inclusion of company logo, photos.
Listing business hours of operation.
Proper keywords inclusion to listing
Sporadic tweaking of your your map listing(s) to increase effectiveness.
Maintaining updated local map information and accurate map placement.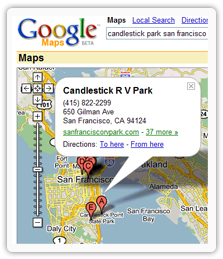 Pushing your Rankings Higher
Continuous efforts are implemented to ensure that your business gain more visibility to web surfers looking for you on Google, Bing and Yahoo! local maps.
We create citations to your contact information on other sites and directories and boost your rankings higher on local search maps results.
We undertake the process of content optimization of listing to boost its relevance to local and mobile searchers.
Why Google, Bing and Yahoo Maps count for Local Business
40% of all online searches are performed with local purpose.
Google, Bing and Yahoo! account for 75% percent of all web searches.
82% of people using local search sites carried out offline action such as phone call, store visit.
88% of consumers going for in-store buys in specific categories have performed online research.
The online technique of local map optimization encourages more "offline actions" such as phone calls, in-store visits and emails to your business. In order to learn more on Google map optimization, please contact our sales executive.